on
March 12, 2018
at
2:16 pm
Hello all,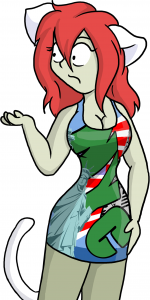 I've been wanting to expand on Neko (and her sisters) characters for a while. Neko, Seko, Kinko, as well as Robert and Katy have a in depth background that doesn't get explored too much due to them being mainly appearing filler comics.
Currently I'm working out a couple plot points for SailorSun.org, so we're going to side track into a Neko Story for a little.
Though I am sure you have your own desire on what you want to see. So this week we're going to have Neko filler story then decide where to focus my energies too.
I'm running a poll to see what your opinion is on SailorSun.orgs Main vs Filler Story preference.
Loading ...